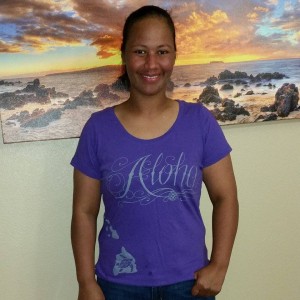 Lea was diagnosed in 2005. She is sharing her journey in her own words with others to help raise awareness.
I actually thought my life was over. I thought I was going to die. I experienced so many different symptoms. Was a regular at the ER too. So much pain and not knowing much about the disease. I felt depressed. I was in denial.
What helped me? First thing I did was accept it. I have Lupus. I got to "knowlupus". I read and did research as much as I could. From diet and exercise to limiting stress.
I also got to know my body and learned to relax a bit. Sometimes not cleaning the house was okay. I tried lots of different medications and now think 10 yrs later I have Lupus under control.
There were times I was just tired of taking so many pills! I would skip my medications. But learned I needed them to stay healthy.
Other things that have kept me going are my support system. My family and a few close friends have been awesome and supportive throughout the years! I also have a great rheumatologist Dr. Kristine Uramoto.
Since returning from vacation, I have been exercising 5 times a week now and feel great! I even lost some weight. I work full time and have a 13 year old who keeps me on my toes.
I'm living with Lupus!!!
Lea is a great inspiration for all of us! She has been successful in making changes and is living her life with lupus one day at a time.
Hard work and determination will help her move forward to be healthier, stronger and enjoy her life!
My wish for everyone to reach their goals can happen with the right support, love and education!
Please remember everyone's body is different and unique. Always discuss any concerns you might have about living with an autoimmune disease with your doctor.
Please visit the Lupus Foundation of America for great information at www.lupus.org.