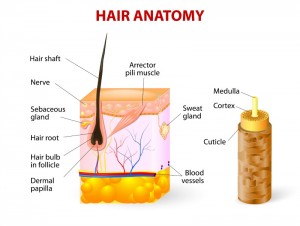 With Dr. Miki Garcia….
As a Dermatologist, I see hair loss for many different reasons. Hair is a part of our identity and when we start thinning or losing hair, we can't help but be concerned. There are many possible reasons to have hair loss and it can be distinguished by the pattern of hair loss, the timing and if there are any other health problems.
Some questions to consider include…….
When did it start?
Where is the hair loss?
Is there any rash or itching?
Any new medications?
Any recent surgeries or illnesses?
One of the most common types of hair loss is alopecia areata. This is a type of hair loss that is usually limited to patches and not all over the scalp. It usually resolves on its own over time. Most dermatologists feel that injection of steroid medication into that area or topical steroid medication may help hair regrowth.
Another common cause of hair loss is androgenic alopecia or male / female pattern alopecia. This is related to genetics and your age. It is usually seen in typical patterns such as receding hairlines and widening of the part line. These types of hair loss are managed with topical minoxidil or a pill called finasteride.
If you are losing hair all over, it may be related to a stressful event to your body such as pregnancy, surgery or illness but it can also be related to an internal disease such as thyroid disease or lupus erythematosus.
Sulfate-free shampoos and conditioners are popular and biotin supplements for hair strength are helpful.
It is always best to seek out a dermatologist if the hair loss is persistent and / or concerns you!
Take care!
For more information about Dr. Miki Garcia please visit her at www.oahuderm.com.