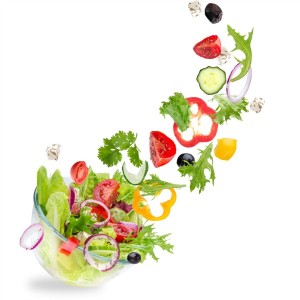 Helpful "healthy" tips from Registered Dietitians Rebecca Izawa and Lauren Yasui…………
Why do we need Good nutrition?
—Keeps your immune system in good health
—Makes you feel energized
—Helps you maintain your weight
—Helps your brain function
—Makes you feel stronger
Nutrition Goals for Auto-immune disorders
Decrease inflammation
—Maintain strong bones
—Deal with side effects of medication
—Maintain a healthy weight
—Decrease the risk of Cardiovascular disease
Be good to your heart
(American Heart Association) at www.heart.org
—Choose whole grains – fiber
—Whole grain bread, pasta, brown rice, Wild rice
—Carbohydrates are the best fuel for working muscles.
—Eat more fruits and vegetables
—Choose lean types of protein
Sodium
Limit to 2400 mg/day
1 tsp of salt=2300 mg of sodium
Some suggestions for problems with Dry Mouth
—Moisten foods with low-fat mayonnaise, low-fat gravies, yogurt and low-fat salad dressing
—
Soften thin foods with skim milk, broth, water or melted margarine
—Use a straw if it helps you swallow. Sip your drink while eating
—Dip sandwiches in soups
—Add cucumbers and tomatoes to a sandwich to add moisture
If it Hurts to Eat
—Try smooth, soft, creamy foods like soup, macaroni and cheese, mashed potatoes, casseroles, canned fruits, pudding, ice cream, applesauce
—Drink high-calorie, cold liquids
—Milkshakes
—Instant breakfast drinks
—Liquid nutritional supplements
—Suck on a popsicle, ice chips or other cold foods to help reduce the pain
—Avoid salty, acidic, or spicy foods, or carbonated drinks that prolong pain
—Avoid hot foods. Room temperature meals are easier to eat.
—Avoid hard, crunchy foods such as tough or crisp meats, dry snack foods, crusty bread, popcorn, or nuts
HEALTHY BODY + HEALTHY MIND = HAPPY LIFE
Check out more information at ChooseMyPlate.gov
Please consult your physician, Registered Dietitian or Nutritionist with any questions you might have about your diet with an autoimmune disease. Remember! Everyone is different and our bodies are unique.
Take care!