---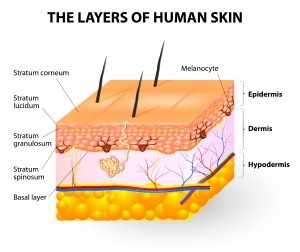 With Dermatologist, Dr. Miki Garcia……
Lupus erythematosus can affect various organ systems of the body. Sometimes, it is limited to skin involvement and we call this cutaneous lupus erythematosus. There are different types of skin lupus.
An acute lupus rash can be triggered by sun or a systemic lupus flare. We commonly see patients with a rash across their nose and cheeks but also patients can have rashes in other sun exposed areas. Patients may also have hair loss, blisters or sores in their mouth when they are having a lupus flare. For an acute lupus flare, this will be diagnosed in conjunction with a rheumatologist and may involve a skin biopsy and blood tests.
Patients may also develop a form of skin lupus called subacute cutaneous lupus. These lesions usually occur on sun exposed areas and are round in shape. They do not leave any scarring. Some cases are seen in systemic lupus patients and some are secondary to a medication. Diagnosis is made with clinical appearance and sometimes confirmed with a skin biopsy and blood tests.
Discoid lupus erythematosus is a scarring and chronic lupus, occurring more often in young adults. Common locations for discoid lupus are scalp, nose, cheeks, lip and ears. Most people end up with a scar on the location that is affected and we treat with either topical or injected steroids or oral medications. Diagnosis is usually made by clinical appearance of the rash and sometimes will need to be confirmed with a skin biopsy.
There are some other uncommon forms of skin lupus. Most skin disease will be improved with controlling systemic lupus, sun protection and topical corticosteroids. Please see a dermatologist if you think you are affected!